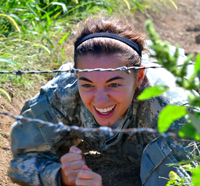 Are you curious about what it is like to be a Rolling Thunder cadet?
Do you want to know more about the Rolling Thunder program?
Are you wondering what the Ranger Challenge is all about?
If so, please do not hesitate to send your questions to us, and a cadet will get back to you as quickly as possible.
We look forward to hearing from you!