History Department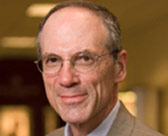 Professor of History Emeritus
On Faculty since 1978-2006
---
Email: Mark.Noll.8@nd.edu
Education
Ph.D. (History of Christianity), Vanderbilt University (1975)
M.A. (History of Christianity), Trinity Evangelical Divinity School (1972)
M.A. (Comparative Literature), University of Iowa (1970)
B. A. (English), Wheaton College (1968)
About Mark Noll
For 27 years, Noll served on the History Department faculty, ending his tenure here as McManis Professor of Christian Thought. While at Wheaton, Noll also co-founded (with Nathan Hatch) and directed the Institute for the Study of American Evangelicals. In 1994, he co-signed Evangelicals and Catholics Together, an ecumenical document that expressed the need for greater cooperation between Evangelical and Catholic leaders in the United States.

Since the Fall of 2006, Noll has been a faculty member in Department of History at the Notre Dame in South Bend, Indiana. He replaced the retiring George Marsden as Notre Dame's Francis A. McAnaney Professor of History. Noll is a member of the American Academy of Arts and Sciences; in 2006 he received the National Endowment for the Humanities medal at a White House ceremony.

Recent books include Jesus Christ and the Life of the Mind (Eerdmans Publishing, 2011); Protestantism--A Very Short Introduction (Oxford University Press, 2011); The New Shape of World Christianity: How American Experience Reflects Global Faith (InterVarsity Press, 2009); God and Race in American Politics: A Short History (Princeton University Press, 2008); The Civil War as a Theological Crisis (University of North Carolina Press, 2006); America's God, from Jonathan Edwards to Abraham Lincoln (Oxford University Press, 2002); and as co-editor, Religion and American Politics: From the Colonial Period to the Present, 2nd ed. (Oxford University Press, 2007).