The Symposium in Science and Human Needs and Global Resources will be held on March 13-17, 2018. This collaborative event, titled "For the Healing of the Nations: Global Health and the Environment" will convene scientists, medical practitioners and environmental justice advocates whose research and work seeks to understand and transform the environmental conditions that impact human health and well-being.
Symposium Information
The Symposium will feature two plenary lectures delivered by Ms. Catherine Coleman Flowers (Alabama Center for Rural Enterprise, Director; Practitioner-in-Residence, Franklin Humanities Institute, Duke University) and by Drs. Reyna Sanchez and Francisco Moraga (Luke Society Nicaragua, Co-Directors). In addition to the plenary lectures, the Symposium will host practitioner panel discussions and student research presentations. Chapel Services that week will include an address by Wheaton and HNGR alumna (2000), Dr. Rebecca A. Heidkamp, who serves as faculty member in the Center for Human Nutrition and the Institute for International Programs at the Johns Hopkins University, and a performance and message by the 2017 class of interns from the Human Needs and Global Resources program. The program will conclude with an alumni brunch from 10:30 am-12:30 pm on Saturday, March 17.
All Symposium events are free and will be held in the Meyer Science Center and the Coray Auditorium. Please be sure to review the events calendar here for more information, and be sure to RSVP by March 8 here for the various activities that will be held during the Sympoisum week. Any questions about the event should be addressed to Laura Atkinson (laura.atkinson@wheaton.edu) or to Jamie Huff (james.huff@wheaton.edu).
HNGR Plenary Speakers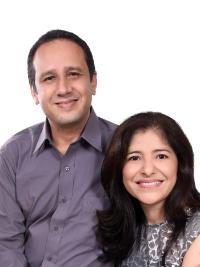 Drs. Francisco Moraga and Reyna Sanchez are the co-founders and co-directors of Fundación San Lucas Nicaragua, a faith-based non-government organization founded in 2001 that provides community health education and organizes public health initiatives in numerous marginalized communities across Nicaragua. Dr. Sanchez and Dr. Moraga are both family care physicians with over fifty years of experience between them in diverse areas of healthcare practice including public health, infectious disease treatment, pediatric care, and reproductive health. During the course of her medical practice, Dr. Reyna Sanchez has advised the Nicaraguan Ministry of Health on the installation of maternal health clinics and she has authored or co-authored numerous public health publications, including a community health manual for World Vision Nicaragua, a maternal health and obstetrics guideline for Acción Médica Cristiana, and various manuals for community-based forms of malaria prevention.
In addition to his work as a pediatrician, Dr. Francisco Moraga has directed and participated in numerous clinical care and public health initiatives across Nicaragua for the past 29 years. This work has included providing medical treatment for people injured by landmines, directing maternal and infant care programs, organizing public health programs for the prevention of tuberculosis and malaria, and implementing post-disaster initiatives following Hurricanes Mitch and Felix. Under the joint leadership of Drs. Sanchez and Moraga, Fundación San Lucas Nicaragua has served as an organizational member of the Regional League of Civil Society for Mesoamerica, which focuses on building community capacity for malaria prevention. And for the past nine years Fundación San Lucas has worked with the Ministry of Health on the prevention and control of malaria in the Autonomous Regions (among indigenous groups) along the Caribbean coast of Nicaragua.
Science (Biology) Plenary Speakers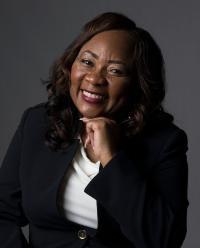 Catherine Coleman Flowers is an emerging voice for environmental justice in the United States. In 2002, she founded the Alabama Center for Rural Enterprise (ACRE), a non-profit organization dedicated to targeting issues related to poverty. She isthe Rural Development Manager for the Equal Justice Initiative,an advocate for access to clean water and proper sanitation in the impoverished Lowndes County, Alabama, as well as other poor counties throughout the United States. Through ACRE, she collaborates with Duke University's Nicholas School of the Environment and the National School of Tropical Medicine at Baylor College of Medicine. Ms. Flowers directs the Environmental Justice and Civic Engagement Division at Union Theological Seminary's Center for Earth Ethics. In December of 2015, Ms. Flowers represented the Center for Earth Ethics in Paris, France, as an official observer at the United Nations Climate Change Conference (COP 21), and in 2016 she was chosen to attend the White House Water Summit. Flowers holds a Master's degree in History and is a 2017 Practitioner in Residence at Duke University's Franklin Center for the Humanities. She was recently named to the board of the Climate Reality Project and honored as a member of the 2017 Grist 50 after being nominated by former vice president Al Gore.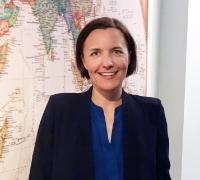 Rebecca A. Heidkamp, Ph.D., is a faculty member in the Center for Human Nutrition and the Institute for International Programs in the Department of International Health at the Johns Hopkins University Bloomberg School of Public Health. Rebecca leads several applied research projects focused on supporting governments in low and middle income countries to develop evidence-driven public health nutrition policies and programs. Rebecca is a member of two global advisory groups including the WHO-UNICEF Technical Experts Group on Nutrition Monitoring. Prior to joining JHU, Rebecca spent 10 years working in the NGO sector in Latin America, Africa and the Caribbean. She started her career with World Relief working with church-based HIV prevention and care programs in Africa. Then she spent 6 years at GHESKIO, a national HIV and TB research clinic in Port-au-Prince, Haiti where she helped to launch a maternal child nutrition unit. Rebecca earned a PhD in Nutritional Sciences from Cornell University in 2011 and is a Wheaton Biology (2000) and HNGR (1999) alumni.
Disclaimer
The views and opinions expressed at this Symposium do not necessarily represent those of Wheaton College.