Jennifer Nielson '10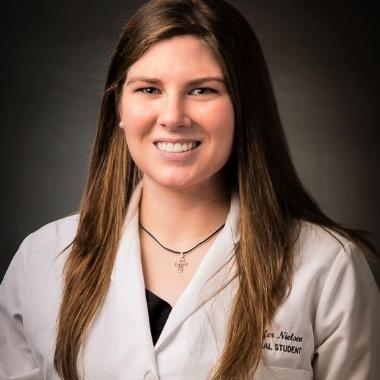 I am currently in my last year of a 4-year dual degree MD/MPH program with the intention to match into a Family Medicine Residency. Sociology was my inspiration for a career in Medicine. By itself, the field of medicine seemed like a formulaic discipline that focused on stitching up a patient's superficial wounds, with little power to get at the root cause of a person's ailment. However, sociology showed me the transformative power the field of medicine could have to free people from cycles of poverty when combined with a multidisciplinary philosophy of healthcare, implemented at both micro and macro levels in society. For example, a physician cannot change an individual's health merely by coming up with a stellar, scientifically-flawless treatment plan. Rather the success of that plan is dependent on sociologic factors. The patient may not comply with the plan if his social exchange or trust relationship with the physician was not positive. A single mom may not have the resources to go to the gym five times per week, or the poorly educated may not even have the knowledge to know which foods are bad for their diabetes. Moving up within the tiers of society, the family unit plays a large role in health, teaching generation after generation patterns of eating, work ethic, and conflict resolution. Any disease process that stems from such a familial cause will have little chance of changing if not at treated as a family. Finally, in addition to addressing health at both the individual and family levels, it is imperative that a society's leadership advocate for policy that will empower its people. Without Public Health Departments to monitor water quality, pollution levels, and the rates of infectious diseases, many preventable illnesses would destroy the health of communities.
I believe Jesus would have shared this view of medicine. We see by his example that he not only healed individuals, but he cared about the family unit and called out society's leadership as "brood of vipers" poisoning in their society. In order to live out this perspective of medicine during medical school, I started a club that hosts community health educational sessions at a local free clinic with the purpose of educating patients on diseases, the healthcare system, and the resources around them. Additionally, I have become involved with several local and regional political organizations, helped start a student-run free clinic, and have been pursuing a Master's of Public Health with the hope of addressing the health disparities that subjugate communities. Sociology showed me that medicine requires an integrative approach to be able to penetrate into the deeper wounds that affect patients' lives. I want to be a catalyst to help mend these wounds from the inside out.