The Department of Modern and Classical Languages is pleased to introduce its new department chair and assistant chair, as of July 1, 2022! We we look forward to the gifts Dr. Tamara Townsend and Prof. Rose Wang will bring as leaders in our department in the years ahead! Bienvenidas, 欢迎加入, and welcome!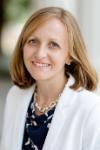 Dr. Tamara Townsend has been on Wheaton's faculty since 2007, most recently serving as the section coordinator of the Spanish program. She is the author of Memory and Identity in the Narratives of Soledad Puértolas: Constructing the Past and the Self (Lexington Books, 2014). In addition, she has published peer-reviewed essays and presented at academic conferences. Furthermore, Tamara is the past president of the Christian Association of World Languages (CAWL). Admired as a well-prepared instructor, a hard-working colleague, and an advocate of Christian liberal education, Tamara will serve the Department of Modern and Classical Languages well in the years ahead.
Rose Wang, M.A., is a stellar teacher with a heart for mentoring students, particularly through the use of biblical literature. In fact, she has just completed a manuscript for a textbook that teaches Chinese using Scripture. She also recently published an article entitled "Faith-Informed Pedagogy: The Creation and Mission of a Chinese Textbook" (Journal of Christianity and World Languages, 2022). Professor Wang has been instrumental in the development of Wheaton's Chinese Language and Culture program, which has gained considerable recognition under her leadership as Chinese section coordinator (a role in which she will continue to serve).