Why Study Chemistry?
The study and practice of chemistry is for anyone who seeks to understand, care for, and allow to flourish the material things God has created. With roots in physics and mathematics and branches extending into biology and environmental science, chemistry is at the center of science and technology. Disciplined study of chemistry enhances our worship of the triune God by providing insight into the molecular details of God's world and strengthens our service, both to the church and to society, by providing foundational knowledge about matter and the interactions of matter. Our graduates are prepared to advance Christ's kingdom through a wide range of vocations in chemistry and beyond.
4
degree options, including ACS-certified degrees
5
subdisciplinary areas—organic, inorganic, physical, analytical, and biochemistry
Faculty Awarded NSF Grant
Wheaton faculty members Drs. Dan and Lisa Burden have been awarded a major three-year $352,070 grant by the National Science Foundation to continue their research, with their student collaborators, into a toxin protein produced by Staphylococcus aureus.
Your AP Chem Score is Important!
With an AP score of 4 or 5, you can choose to receive credit for General Chemistry and begin your Wheaton degree with Organic Chemistry.
Dunbar Receives National Honor
Joshua Dunbar '21 is one of two Wheaton students to receives the prestigious Goldwater Scholarship.
Chemistry major Johanna Barbour ('18), in the Lovaasen Research Lab, published a paper in "Inorganic Chemistry," a publication of the American Chemical Society. Congratulations Johanna and Dr. Lovaasen!
Why Study Chemistry at Wheaton?
Mastering analytical and problem-solving techniques provides an excellent basis for a wide range of service, management, and leadership roles in science. Upon graduation, you will be able to apply fundamental knowledge in five core areas of chemistry—organic, inorganic, physical, analytical, and biochemistry.
At Wheaton, you will learn chemistry through hands-on experiences that span the classroom, teaching and research laboratories, and seminars. Experimentation and practical applications infuse our curriculum at all levels and our faculty maintain active research programs driven by undergraduate participation. Our Chicagoland location also provides a rich resource for internship opportunities with renowned scientists at local research universities, Argonne National Laboratory, and many science and technology businesses.
Chemistry majors gain practical experience working with advanced instrumentation and research equipment as part of their regular coursework and research activities. At Wheaton, all of our instrumentation is available for use by undergraduates.
Our faculty maintain active research programs across all subfields of chemistry. As a student in our department, you will be invited to participate in a variety of research projects alongside a faculty mentor. Our research-active students regularly travel to meetings and conferences to present their research and network with other scientists.
In our long history, we have had students accepted at virtually all the top graduate and medical schools. The chemistry major has been offered since 1905 and our program has been continually certified by the American Chemical Society since 1948.
Our department honors outstanding chemistry majors with annual awards for student achievement in General, Organic, and Physical/Analytical Chemistry. Included are the Nelson and Wright Prizes, in honor of two long-serving former Wheaton College Chemistry Department faculty. We also award a research prize, the Hanchett Prize, to an outstanding undergraduate researcher.
To honor current outstanding chemistry majors, one sophomore, one junior and two senior students are chosen to receive internal awards. Included are the Nelson Award and the Wright Award, in honor of two former Wheaton College Chemistry Department Faculty.
Departmental student groups perform chemistry demonstrations at local schools, host high school students at Wheaton for a day of forensics investigations, and gather for social activities.
Student employment as laboratory assistants, teaching assistants, and peer tutors provide additional practical experience.
Human Needs and Global Resources: Cultivate a commitment to justice, intercultural humility, compassion, hospitality, environmental health, and peacemaking through multi-disciplinary coursework, a six-month international internship, and whole-person formation through experiential learning
Study Abroad at international universities
Mentored research with faculty
Travel to meetings or conferences to present research and network with other scientists
What Will I Learn?
Our four major tracks give you the flexibility to tailor your program to best meet your needs and interests.
Our Chemistry major prepares you for engaging a wide range of service, management, and leadership roles in chemistry and related fields.
The Chemistry major with Biochemistry concentration builds on the foundational chemistry degree by incorporating courses at the interface of chemistry and biology.
The Chemistry major ACS Certified offers additional advanced courses that provide a strong foundation in each of the major subfields of chemistry, the best preparation for a career in professional chemistry.
The Chemistry major ACS Certified in Biochemistry is similar to that above, but has a greater emphasis on biochemistry.
The Chemistry minor includes the first two years of the chemistry program plus some advanced electives that help you develop good scientific laboratory techniques.
Requires independent projects with original laboratory research culminating in a scholarly paper and oral examination.
Consult the course catalog for full listing of current courses available in this field.
Chemistry News and Stories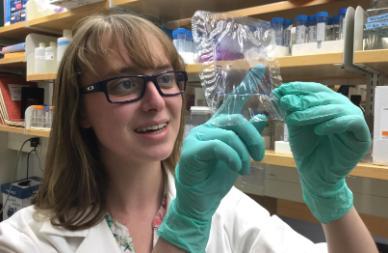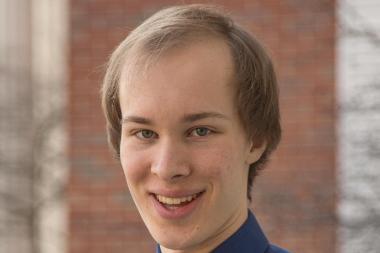 <<
<
1
2
3
View More