The FPE Fellows Program is designed to provide opportunities for guests of the Wheaton Center for Faith, Politics and Economics (FPE) to share their expertise with students, faculty and constituencies at large in a way that affirms the values of the Center. A fellow may be a current or past public servant, distinguished scholar, or a business or cultural leader.
FPE Fellow 2018
The Wheaton Center for Faith, Politics and Economics is delighted to welcome back a previous Fellow, Bonnie Wurzbacher.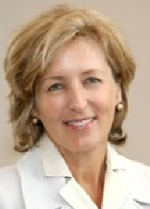 Bonnie Wurzbacher served as Chief Resource Development Officer for World Vision International, based in their Executive Offices in London from 2013-2017, reporting to WVI CEO and President, Kevin Jenkins. In this role, she was responsible for the stewardship and growth of their global revenue of $2.8 billion in partnership with 20 fundraising countries. She was a key member of WVI's Executive Leadership Team and represented WVI on the Boards of World Vision US, Australia, Canada and New Zealand. She led a global team of 100+ employees with responsibility for regional leadership in Europe and Asia and global marketing, child sponsorship and grants acquisition.
Founded in 1950, World Vision serves the poor in 100 countries through long-term development, emergency relief and advocacy, using a holistic approach to help communities address the root causes of their poverty including clean water & sanitation, health & nutrition, education, economic and spiritual development. They are among the world's largest international charities with more 80% of their revenue raised from private donors.
Prior to World Vision, Bonnie had a 28-year career with The Coca-Cola Company, serving in various senior leadership roles and rising to Corporate Vice President and Sr. Vice President, Global Customer & Channel Leadership, leading commercial strategy and revenue growth with their largest global customers and franchised bottlers. Bonnie began her 40-year career as a public school teacher in Chicago from 1977-1982.
Bonnie holds a B.A. from Wheaton College (Illinois) and an M.B.A. from Emory University, Atlanta, Georgia. She and her husband, Steve, have one son, daughter-in law and grandson, as well as a large extended family whom they dearly love. They have been members of Peachtree Presbyterian Church in Atlanta, Georgia for 29 years where Bonnie currently serves as an elder and choir member.
Previous FPE Fellows
Michael J. Gerson (Fall 2010 - Spring 2012)
Diane Schanzenbach (Spring 2013 - Fall 2014)
Bill Scholl (2012 - 2013)
Max Schanzenbach (2012 - 2013)
Bud Cummins (Fall 2015 - Fall 2016)