Monday, April 22, 2013
Coray Alumni Gymnasium
Todd M. Beamer Student Center
View event video >>
Download Audio Only or Video as a file.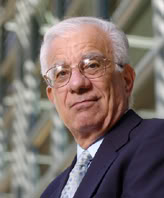 Dr. Joseph Maciariello
Peter F. Drucker & Masatoshi Ito Graduate School of Management
Claremont Graduate University

Dr. Joseph Maciariello is a FPE visiting professor of Management as a Liberal Art. He is the author of Drucker's Lost Art of Management and considered the world's leading Drucker scholar. He is an articulate spokesperson for the spiritual foundation of effective management.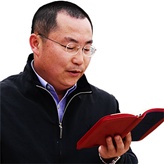 Dr. Zhao Xiao
Leading Chinese Economist
Chairman, Cypress Leadership Institute
Dr. Zhao Xiao was commissioned by his government to study the success of the American economy. He concluded that a moral foundation allowed the economy to flourish, argued that China's economy would benefit from the spread of the Christian faith, and embraced Christianity himself. He continues to be a respected scholar and government advisor, speaking openly about the influence of Christianity on economics. He is a joined by gifted translator and Christian activitist, Benny Yang.