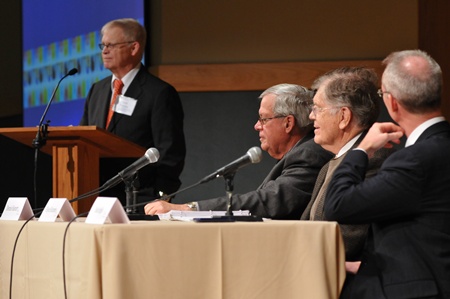 Moderator with Panelists - Dr. Seth Norton, Speaker J. Dennis Hastert, Floyd Kvamme, and Bob Inglis
This panel discussion was held Tuesday evening, October 30, 2012 in Coray Alumni Gymnasium.
View event video >>
J. Dennis Hastert held the longest Republican Speakership in the history of the U.S. House of Representatives. One of his many roles included serving on the Commerce Committee which has jurisdiction over energy policy.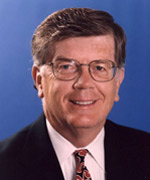 Floyd Kvamme served as Co-Chairman of President Bush's Council of Advisors on Science and Technology, providing counsel on technology issues including energy generation. Kvamme is also a contributor to the newly released book, The 4% Solution: Unleashing the Economic Growth America Needs – available for purchase at this event.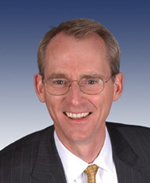 Bob Inglis, former U.S. Representative for South Carolina and currently the Executive Director of the Energy and Enterprise Initiative.