From the Director's Desk
Greetings from CACE. As winter slowly begins to thaw a bit, in our office we are full of anticipation as we prepare for a great series of events linked to our celebration of 25 years. I am thankful for the fantastic slate of events featuring Jonathan Chaplin, Tim Larsen, Dale Kuehne, Mirolsav Volf and John Fea, that help us consider issues as diverse as sexuality, interreligious dialogue (Christian-Muslim relations specifically), the moral obligations of a Christian institution and the intersection of Christianity and national identity. As a preview of the latter topic, this month we are featuring an article that introduces John Fea's book Was America Founded as a Christian Nation? along with the text of a lecture given by Jonathan Chaplin last November about the relationship between God and government.
Each event listed below is a great opportunity for moral discernment for the Wheaton campus and surrounding community. Please join us for all or some of these events as we thank God for 25 years and by His grace look forward to many more.
Vincent Bacote, Ph.D.
Director, CACE
Featured Resources:
Interview with Mirolsav Volf by readthespirit.com
Excerpt from Allah: A Christian Response by Miroslav Volf
Was America Founded as a Christian Nation? by John Fea
A Christian View of the Role of Government by Jonathan Chaplin
Additional Resources at www.christianethics.org
---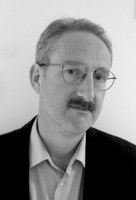 Challenges in Christian Ethics: Charting a Course for the 21st Century
Mon, Wed, Thurs, & Mon March 21 - 28, 2011
What Makes a Nation Christian?
Dr. Jonathan Chaplin, Director, Kirby Laing Institute for Christian Ethics, Tyndale House, Cambridge
Monday, March 21, 7:00 pm, 339 Blanchard Hall
Dr. Jonathan Chaplin is the first Director of the Kirby Laing Institute for Christian Ethics. a position he took up in September 2006. He is Member of the Divinity Faculty of Cambridge University, a Visiting Lecturer at the VU University, Amsterdam, and an Adjunct Faculty member of the Institute for Christian Studies (ICS), Toronto. He is a specialist in Christian political thought, and has authored or edited seven books and many articles in this field. His latest publications are God and Government (SPCK 2009), co-edited with Nick Spencer, and Herman Dooyeweerd - Christian Philosopher of State and Civil Society (Notre Dame, 2011).
---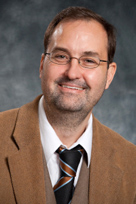 The Evangelical Mind Today
Dr. Tim Larsen, McManis Chair of Christian Thought, Wheaton College
Wednesday, March 23, 4:00 pm, 339 Blanchard Hall
Dr. Larsen is a Fellow of the Royal Historical Society and has recently been elected a Visiting Fellow, All Souls College, Oxford. His monographs include Crisis of Doubt: Honest Faith in Nineteenth-Century England (OUP). A People of One Book: The Bible and the Victorians has just appeared from Oxford University Press.
---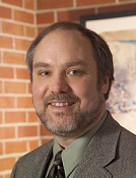 Sex and the iWorld
Dr. Dale Kuehne, Dept. of Politics, St. Anselm College
Wednesday, March 23rd, 7:00 PM, 339 Blanchard Hall

Dale teaches in the Department of Politics and serves as the second Richard L. Bready Chair of Ethics, Economics, and the Common Good where his current research focuses on the relationship between Christianity, Politics, and Human Sexuality. In 2000 he became the founding director of the New Hampshire Institute of Politics. Dr. Kuehne authored Massachusetts Congregationalist Political Thought, 1760-1790: The Design of Heaven (Columbia, MO: University of Missouri Press,1996) and recently authored a book for Baker Academic Press titled: Sex and the i World.
---
Prominent Challenges in Christian Ethics
CACE Directors: Vincent Bacote, Lindy Scott, Ken Chase, and Alan Johnson
Thursday, March 24rd, 4:00 PM, Chatlos Studios
25th Anniversary Reception to follow
---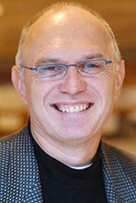 Allah: A Christian Response
Dr. Miroslav Volf, Director, Yale Center for Faith and Culture
Thursday, March 24, 7:00 pm, Barrows Auditorium (venue change)
Miroslav Volf is the Henry B. Wright Professor of Theology at Yale Divinity School and the founding director of the Yale Center for Faith & Culture. "One of the most celebrated theologians of our time," (Rowan Williams, Archbishop of Canterbury), Volf is a leading expert on religion and conflict. His recent books include Allah: A Christian Response, Against the Tide: Love in a Time of Petty Dreams and Persisting Enmities, and Exclusion & Embrace: A Theological Exploration of Identity, Otherness, and Reconciliation—winner of the 2002 Grawmeyer Award in Religion.
---

The Moral Responsibility of the Historian and the Case for Christian America
Dr. John Fea, Associate Professor of American History, Messiah College
Monday, March 28, 7:00 pm, 339 Blanchard Hall

John Fea was born and raised in Morris County, New Jersey and completed his Ph.D in American History at the State University of New York at Stony Brook (1999) with a specialization in early American history. Prior to coming to Messiah College Fea taught American history at Valparaiso University (IN) where he served a two-year postdoctoral appointment with the Lilly Fellows Program in Arts and Humanities. John joined the history department at Messiah in the fall of 2002 and teaches courses including: United States Survey Before 1865, Colonial America, Revolutionary America, The Early American Republic, Civil War America, and Immigrant America. class. As a scholar Dr. Fea thinks and write about American culture broadly defined, the intersection between ideas and everyday life in American history, the relationship between "cosmopolitanism" and "place," the history of the early mid-Atlantic and New Jersey, and the connections between religion, politics and American culture.