From the Director's Desk
Welcome to our October eJournal. I am pleased to report that our Penner dialogue was a great success. Over one thousand people came, and Dr. Timothy George and Dr. Francis Beckwith helped us to see both the commonalities and distinctions between Evangelical Protestant and Roman Catholic perspectives on Christian identity and gave us a great example of irenic conversation across important differences. Below you will find an article on Wheaton College Faculty perspectives of this event.
This month, we are pleased to help sponsor the appearance of Sviraj! on campus. This talented quartet (members are Serbian and Croatian) will bring us an encounter with some of the richness of Balkan heritage. The following week gives the Wheaton College community the opportunity to watch the film Lord Save Us From Your Followers along with a conversation with Dan Merchant, who made the film. As we continue to consider various ways to explore identity, please join us for our events and peruse the resources on our website.
Vincent Bacote Director, CACE
---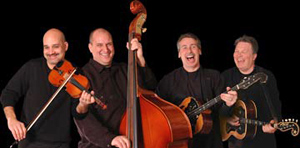 Sviraj Balkan Jam
coming to campus, Thursday, October 1, 2009
Traditional Dance lesson 7:00 pm and Concert at 8:00 pm.
Admission is Free and open to the public.
Bring the family for a lively and fun filled event!
co-sponsored with Urban Studies, Conservatory, Student Activities and the Office of Multicultural Development.
---
Featured Resource: Event Feedback!
The dialogue between Dr. Beckwith and Dr. George was attended by students, Wheaton residents and professors. CACE interviewed one of these professors, Dr. Johnson, a theology professor, to hear his thoughts on how the dialogue went.
1. What could have been clearer at the dialogue?
It would have been helpful to have heard both Beckwith and George explain their understanding of the content of the gospel more clearly. What is the problem that humans need saving from? How does God save us from that problem? What role, if any, do humans have in addressing this problem? Traditionally, Catholics and Protestants have answered these questions quite differently, but these differences were downplayed during the dialogue.
2. What did you think of the tone of the dialogue?
The tone was respectful and courteous throughout.
3. What was helpful about the dialogue?
In addition to the doctrinal matters that were discussed, it was helpful to see two Christians explore their theological differences charitably.
Did you attend the event Catholic and Evangelical? Send us your feedback at CACE@wheaton.edu
---

2009 Christian Moral Formation Lectureship featuring
Dr. S. Steve Kang
"One Identity and Multiple Voices? Forming the Christian Self"
Christian Moral Formation Lectureship
November 9 & 10
---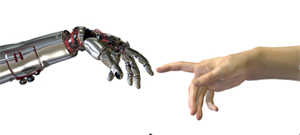 "Created or Crafted?: Exploring Identity"
CACE Theme for 2009-2010
---
CACE welcomes 2009-10 Lois Deike Student Fellows
Name: Graham Smith
Major: Theology
Hometown: Naperville, IL
Name: Michael Burns
Major: BTS/History
Hometown: Rockford, IL
The Student Fellowship Program is provided by the Lois Deicke Student Fellow Endowment Fund.