From the Director's Desk
For our March ejournal, I'd like to direct your attention to some great events. Immediately following Spring Break, we will have our annual conference based on our annual theme. As we continue to reflect on the moral implications of identity, we will address areas of great challenge and significance. Our first event will feature Dr. Beth Jones from Wheaton's School of Biblical and Theological Studies. She is addressing the relationship between evangelical identity and feminism, and one major question she will ask us to consider is whether a term like "feminism" is the right one to use when we are considering the relationships of men and women in the church and society. She will challenge us to change the terms of our conversation and move beyond rancor that often surrounds this topic.
Our second event addresses sexual identity, particularly homosexuality. In tandem with our Student government, CACE has invited Andrew Marin and Christopher Yuan to have a public conversation on the topic (moderated by Dr. Read Schuchardt of our Communications department). A fully Christian response to homosexuality is one of the greatest challenges for the evangelical church today. In a highly politicized culture, how do we move toward empathy and compassion toward homosexuals (within the church and without) and a greater understanding of the social/cultural developments that have influenced our understanding of sexual identity? The second day of the conference will feature an intriguing panel facilitated by Dr. Jay Wood of the Philosophy department. Dr. Wood has written a book on virtue (chapter excerpt below) and has invited other colleagues to consider intellectual virtue from the perspective of their own disciplines. This promises to be a fascinating discussion.
Our final event is our keynote lecture by Dr. Anthony Bradley. As suggested by the article link below, Dr. Bradley will raise the question of how we move toward affirming the full dignity of persons, particularly African-Americans. He will challenge us to consider how we see each other, which raises the question of our moral obligations related to pursuing a truthful understanding of those who are different from us.
At the end of the month, I am pleased that Dr. Duane Litfin will give us a lecture on the identity of a Christian college. Dr. Litfin has given much consideration to this topic, and as he prepares to pass the baton to Dr. Phil Ryken, this presentation provides a venue for him to reflect on a subject close to his heart. All events are free and open to the public, and you can find the schedule below. I hope you will join us for one or more of these events.
Vincent Bacote, Ph.D.
Director, CACE
---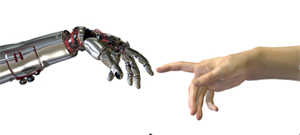 CACE Spring Conference 2010
Created or Crafted? Exploring Identity
Tuesday, March 16, Blanchard 339, 4:00 PM
"Changing the Conversation about Evangelical Feminism"
featuring Beth Felker Jones, Assistant Professor of Theology
Tuesday, March 16, Armerding Lecture Hall, 7:00 PM
"Understanding Challenges in Sexual Identity. How We Act, Speak and Perceive."
featuring Andrew Marin & Christopher Yuan, moderated by Dr. Read Schuchardt
Wednesday, March 17, Blanchard 339, 4:00 PM
"Shaping Christian Identity: Educating for Character as well as Content"
Panel Discussion lead by Dr. Jay Wood, Professor of Philosophy
Wednesday, March 17, Barrows, 7:00 PM
"Can You Really See Me?: Social Justice & Loving the Other"
Keynote Lecture, Dr. Anthony Bradley, Visiting Professor of Theology, King's College, NYC
Additional Spring 2010 Events:
The Identity of a Christian College
President Duane Litfin
Wednesday, March 31, 7:00 pm, Barrows Auditorium
---
Featured Resource:
Dr. Anthony Bradley is our featured speaker for our 2010 Spring Conference. Bradley's first book, Liberating Black Theology: The Bible and the Black Experience in America. is now available. The article Stress Equality of Dignity over Equality of Results by Dr. Bradley recently appeared in the Detroit News.
Wheaton Faculty
Intellectual Virtues: An Essay in Regulative Epistemology by Dr. Jay Wood and Dr. Robert Roberts. Dr. Wood will be featured in the panel, "Shaping Christian Identity: Education for Character as well as Content". Here is an excerpt of the book.
---
African-American Identity through a Pragmatic Lens
Video and Audio of Lectureand Q & A featuring Dr. Eddie Glaude
Recent offering:
Audio only: Who's Welcome at the Table?
The Emerging Church: Origins, Doctrine, Truth, Rumors from an Insider Perspective. Tuesday and Wednesday Lectures featuring Dan Kimball.