From the Director's Desk
Welcome to the 2009-10 school year at Wheaton and our first eJournal as the Center for Applied Christian Ethics examines the theme "Created or Crafted? Exploring Identity". For many undergraduates, the college years are some of the most significant for their understanding of themselves as individuals and as members of various communities. In fact, many people continue to examine, reflect upon, and even construct aspects of their identity for decades beyond graduation. This year, we hope to consider how much our identity is something given to us (as created beings) and how much is it constructed or developed (as something crafted by internal and external forces). As we explore this theme, one vital question that arises with matters of identity is "how does our self understanding prompt us toward a vision and practice of moral life?" Whether identity is regarded as cultural, political, sexual, social or as a matter faith, it will orient us toward some conception of how we ought to live or who we should be. This year, we look forward to bringing you events which will help Wheaton College and the external community to reflect more deeply on how our perceptions and pursuits of identity play a role in our goal to live as Christian moral persons.
We are very excited about our first event of the year, which raises a question that perplexes many: "is it possible to Catholic and Evangelical?" In recent decades there have been a greater prominence of evangelicals who have converted to Catholicism. Many people also know of those who grew up Roman Catholic and became evangelical Protestants. While this is not something new, less often has there been the opportunity to really understand the distinctions and commonalities between Evangelical and Catholic identity, and we are privileged to explore this question by presenting a dialogue between Dr. Francis Beckwith (Baylor University) and Dr. Timothy George (Beeson Divinity School). The dialogue will be moderated by Chris Castaldo. You can find more information below in our ejournal. We invite you and encourage you to invite others to attend this very important event on September 3. I am very excited that this event marks our resumption of events sponsored by The Penner Foundation, and I believe this will be a remarkable opportunity to illuminate an issue that has confused many. I look forward to seeing many of you at this dialogue and other CACE events throughout the year.
Vincent Bacote
Director, CACE
---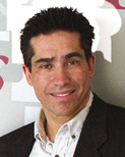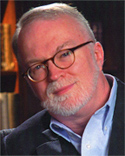 EXPLORING CHRISTIAN IDENTITY: Can you be Catholic and Evangelical?
THURSDAY, SEPTEMBER 3rd, 2009
7:00 PM, Edman Chapel
featuring Francis Beckwith and Timothy George.
Dialogue moderated by Chris Castaldo.
Hosted by The Penner Foundation
This event is free and open to the public.
For the friends of CACE who do not live in the area the dialogue will be carried LIVE over the internet at www.wetn.org.
---
Featured Resource
The Radical Conservative. by Timothy George
Richard John Neuhaus helped inspire a generation of evangelicals to participate boldly in the public square.
If ideas have consequences, Richard John Neuhaus (1936-2009) will be remembered as the most serious Christian thinker and the most consequential public theologian in America since Reinhold Niebuhr. As editor in chief of First Things, a journal he founded in 1990, and as director of the Institute on Religion and Public Life, an influential think tank that addresses issues of moral and social concern, Neuhaus placed his considerable gifts as a writer, thinker, and networker in the service of reasoned discourse and the common good. Read more >>
---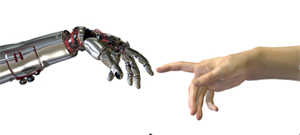 "Created or Crafted?: Exploring Identity"
CACE Theme for 2009-2010
---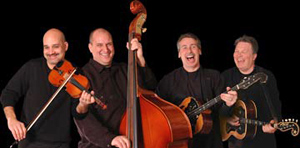 Sviraj Balkan Jam, coming to campus
Thursday, October 1, 2009
Concert information coming soon!
co-sponsored with Urban Studies, Conservatory and College Union.
---

2009 Christian Moral Formation Lectureship featuring
Dr. S. Steve Kang
"One Identity and Multiple Voices? Forming the Christian Self"
Christian Moral Formation Lectureship
November 9, 10 and 11