From the Director's Desk
Welcome to our first CACE journal of the new year. Recently, I was thinking about my time during seminary in the early 90's when it was still regarded as a luxury to have a phone in your car or to be one of the few who had a bag phone. At that time, in spite of hints dropped by prophets of technology, I would not have believed that in less than a decade cell phones would be so ubiquitous that some people would even choose to forgo having a traditional land line phone at home. Now we find ourselves riding a wave of technological advance that promises to give us even greater immediacy and convenience with smaller and more complex hand held devices. What do we do with a technological future that rushes at us faster and faster? How do our lives change for better and possibly for worse?
We want to look closely at these kinds of questions this semester, and we are excited to provide opportunities for you to come along with us as we consider how to live faithful lives in a mediated society. We are finalizing a great Spring Conference that will feature David Brooks, whose articles linked below reflect on our changing times. We are also excited that John Patitucci and Deanna Witkowski will be with us as a jazz double bill the following week. They will also be on a panel talking about the discernment involved in the lives of professional musicians. Please join us for these events and look for others as we work together to be God's faithful people in a culture of great wonder and temptation.
Vincent Bacote
Director, CACE
---
Columnist David Brooks
"The Intersection of Faith, Media and Politics"
Wednesday, February 18th, 7:30
Barrows Auditorium
CACE is excited to be working with the Provost Office and the Pfund Lectureship in sponsoring Mr. Brooks on campus for our Spring Conference.
Featured Articles:
---
Spring Conference
Film Q & A
"Frisbee: the Life and Death of a Hippie Preacher"
Friday, February 20, 7:00 pm, Armerding Lecture Hall
David Di Sabatino, Writer and Director
Featured Article:
"I'd Like to Dedicate This Next Song to Jesus: the Freaky Origins of Chrstian Rock" ("Frisbee" Soundtrack Review)
---

Enter the 5,000 Channel Universe!
Experience the virtual worlds of 2nd Life, Facebook, texting in a unique and interactive way.
Friday, February 20th 10:00-4:00
Phelps Room
with Bryan Campen
Bryan Campen is the founder of blueair.tv, a consultancy that works with artists, nonprofits and companies in four areas of new media: social networks, online video, blogs and mobile communication, with an emphasis on social networks. Campen directed and produced the online installation of 77 Million Paintings by U2 producer Brian Eno.
Featured Resources:
"About 77 Million Paintings"
"77 Million Paintings Slideshow"
---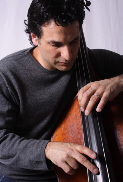 Panel Discussion
John Patitucci and Deanna Witkowski
Friday, February 27th, 3:15 PM Kresge, Wheaton College
Free and Open to the Public!
Master Class
John Patitucci
Saturday, February 28th, 10:00 AM Chatlos Studio, Wheaton College
Free and Open to the Public!
John Patitucci Duo and the Deanna Witkowski Trio In Concert
Friday, February 27th, 7:00 PM
Barrows Auditorium
General Admission Tickets: $15.00 at brownpapertickets.com or the Wheaton College Bookstore