Dr. Edith Blumhofer, "'O Lamb of God, I Come': Music and the Billy Graham Crusades"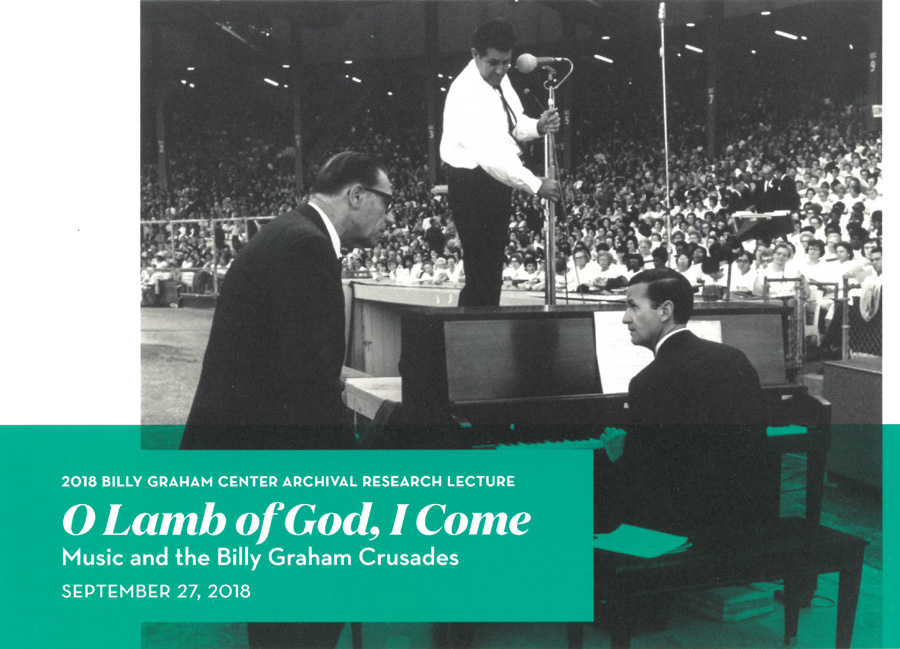 What is it like to do historical research in the Archives? How do researchers use scrapbooks, newspaper clippings, oral history interviews, and other materials to construct an historical narrative? What are the benefits of using these physical fragments to understand the past? Every year, the Archival Research Lecture features a scholar whose research in the BGC Archives addresses these questions.
Music took center stage in every Billy Graham crusade, under the leadership of Cliff Barrows and George Beverly Shea. In this presentation, historian Edith Blumhofer explores how archival sources provide an overview of crusade musical continuity and change for more than sixty years. Dr. Blumhofer's research also examines the developing roles of music in evangelism from D. L. Moody to Billy Graham and uncovers the impact of crusade music on musical practice in congregations around the globe.
Dr. Blumhofer is Professor of History Emerita at Wheaton College where she also directed the Institute for the Study of American Evangelicals. Her book (tentatively titled Songs I Love to Sing: Graham Crusades, Music, and Modern Christian Song) is forthcoming from Eerdmans in Spring 2019.
For more information, contact the Billy Graham Center Archives at 630.752.5910 or bgc.archives@wheaton.edu.